Easter Weekend | March 28 - April 1


This Easter will be the largest we've ever experienced at Milestone, so we've created some easy steps for you to find out all the important details. We're an everyone church, which means everyone plays a role in connecting, serving our guests, and getting involved. There are three simple ways for you be a part of making this an unforgettable experience for someone:
One of the best ways to connect at Milestone Church is to find a place to serve...and on Easter Weekend, the opportunities are limitless! We've created a short online form to help you take that next step and find a place to serve that's right for you.
Then, just two weeks after Easter, Milestone will come together for the biggest local outreach event of the year. On April 14, more than 2,000 volunteers will rally together in our red Serve t-shirts and go out to serve our community through clean up and compassion projects. There are so many opportunities for individuals, families, and small groups to get involved together. Helping and serving the people right here in our community is one of the most practical ways we can show others the love of God and be the hands and feet of Jesus.
The only way people will know they're welcome to join us for Easter Weekend is if someone invites them. To help you do that we've created several grab-and-go options. Stop by Easter Central in our Commons before or after one of our services to pick up some invitations. Here's what's available:
4x4 Invitation Cards (with a coupon for a free specialty drink)
Door Hangers (with a coupon for a free specialty drink)
Posters
Silicon bracelets
Laptop Stickers
Yard Signs
T-shirts (on sale for $10)
There's also a special "Kindness Card" that we've made available. Buy someone's meal, groceries, or anything that would be a blessing to someone else. Then leave a small invitation card to Easter Weekend. It's the perfect way to show someone that God loves them.So grab what you need and let's canvas the community with kindness and personal invitations!
Social Media Shareables
We've also included some social media invitations below. Simply right click and choose "save image as" and those images will be added to your camera roll.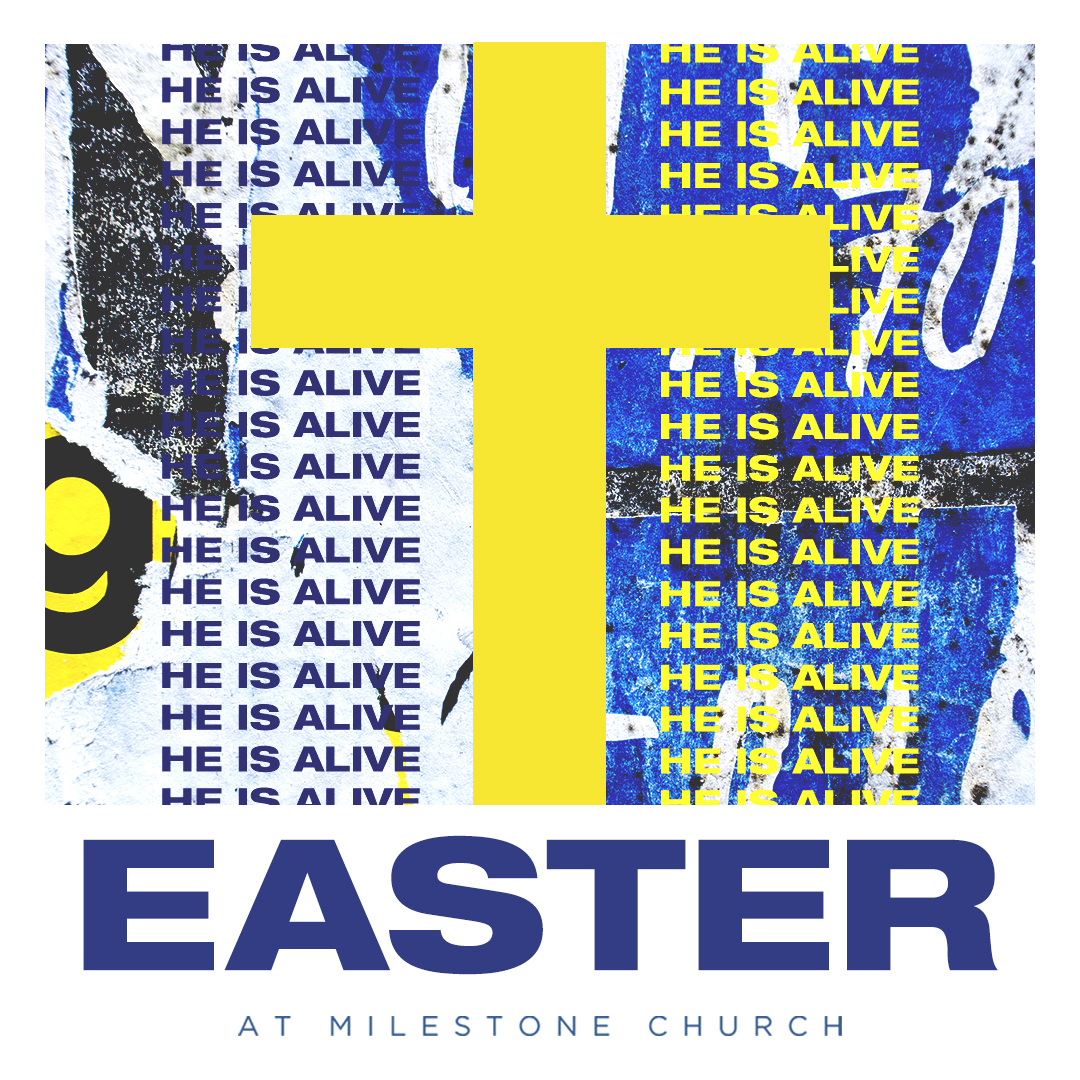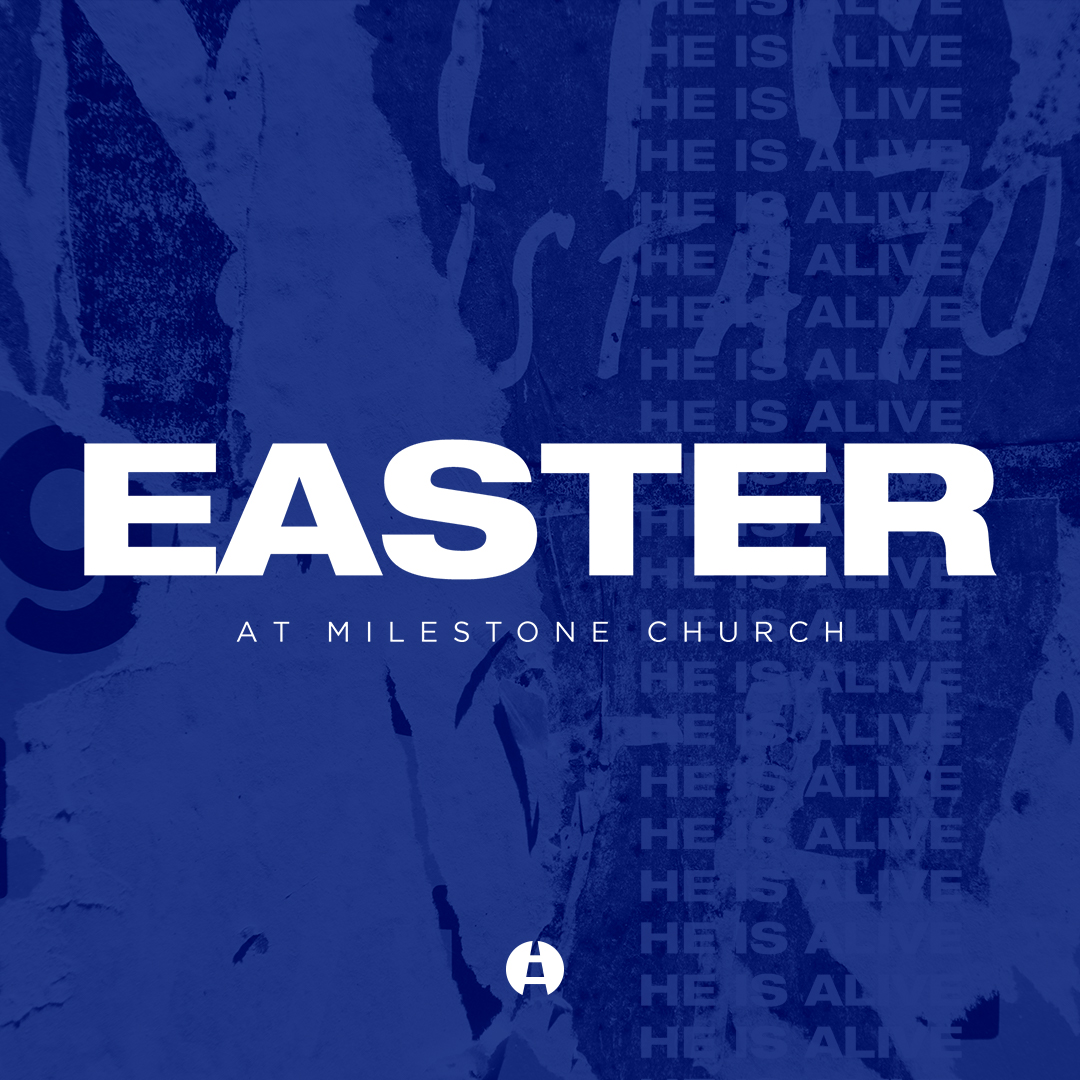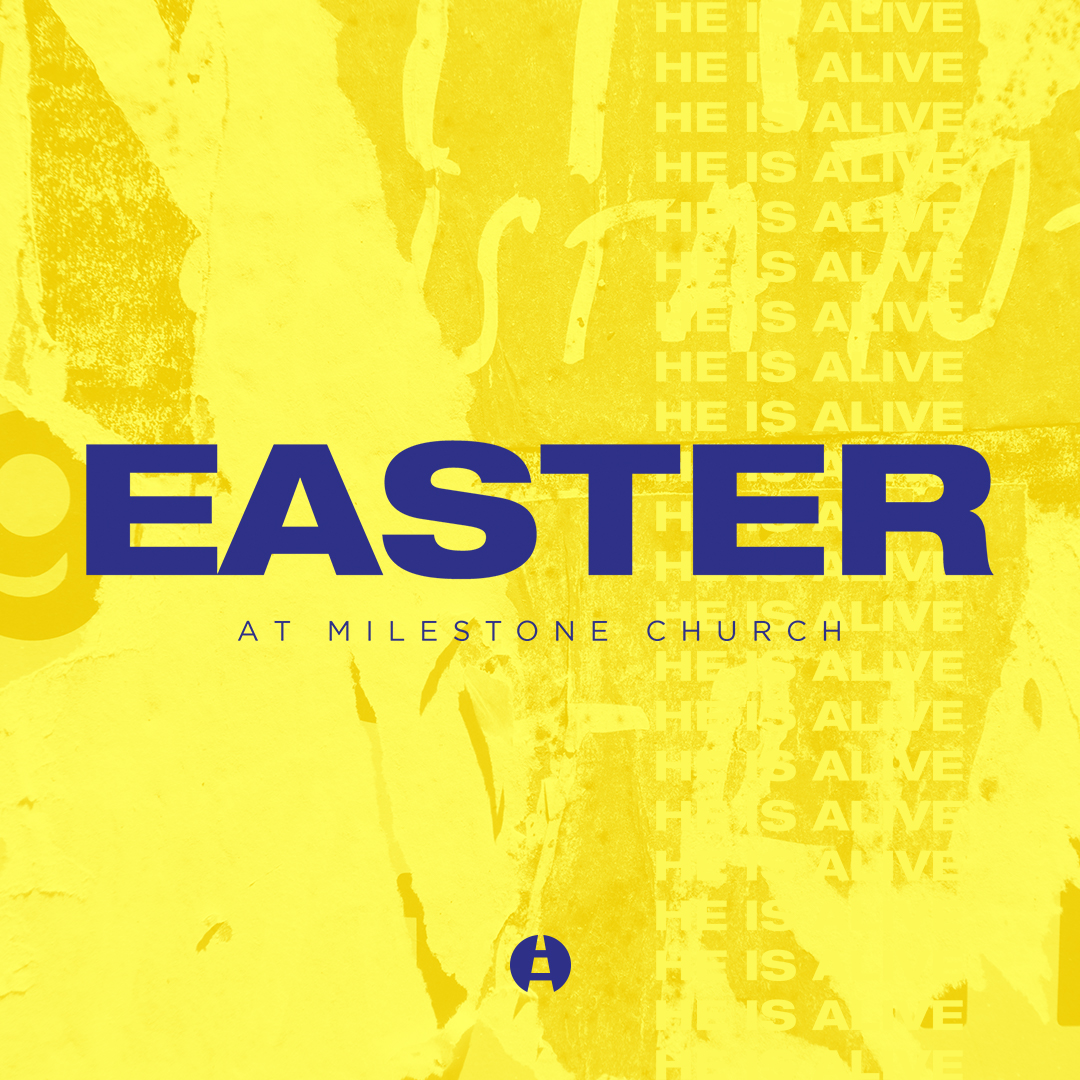 We need your help opening seats for our optimal service times. What's an optimal service time? Anything on Sunday. Studies show that people who have never attended church are most likely to visit on a Sunday. If you're a regular attendee at Milestone, we're asking you to choose to attend our Easter services on Wednesday, Friday, or Saturday. Every seat we can open at optimal service times will be filled by a first-time guest.
Wednesday, March 28 — 7pm
Friday, March 30 — 5pm | 7pm
Saturday, March 31 — 4pm | 6pm
Sunday, April 1 — 9am | 11am | 1pm
Saturday, March 31 – 5pm
Sunday, April 1 – 9:30am | 11:15am