¿Sabes que ahora puedes vivir la experiencia Milestone en español? Te invitamos al servicio de las 11 am todos los domingos donde podrás escuchar nuestro mensaje en español. Solo sigue estos pasos sencillos para vivir esta experiencia.
Estos son los pasos:


Visita el centro de información ubicado en el área común. Nuestros voluntarios bilingües estarán ahí para ayudarte.

Llena el formulario con tu nombre, correo electrónico y número de teléfono y te daremos unos audífonos, un transmisor y una guía en español.

Encuentra un lugar dentro del santuario para atender el servicio, puedes elegir cualquier asiento.

Al final del servicio, entrega los audífonos en el centro de información.
¡Te esperamos este domingo! Comparte esta información con tus amigos y familia para que todos puedan vivir la nueva experiencia de Milestone en español. Para obtener más información, envía un correo a .
Download this social invitation and invite a friend!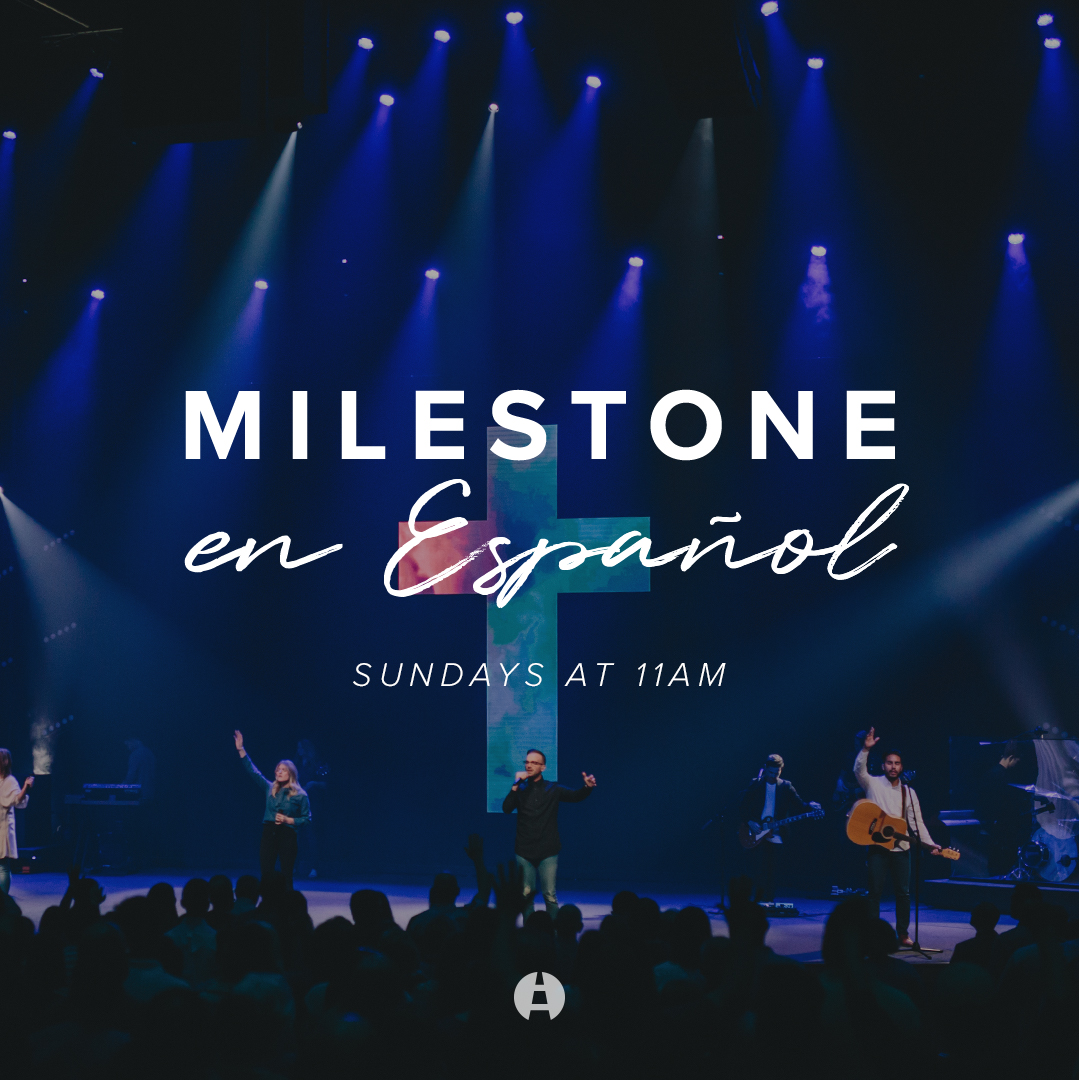 Did you know that you can experience Milestone en Español? Now you can attend Milestone's 11am service at our Keller campus every Sunday and hear the message in Spanish. Here are some quick and easy steps to help you get started.
Here's What To Do:


When you arrive, stop by our Info Center located in the center of the Commons. Our Spanish speaking hosts are there to help you.


Fill out your name, email, and phone to receive your earpiece, transmitter, and Spanish service guide.


Find a seat in the Worship Center, you can sit anywhere.


At the end of the service, return your earpiece and transmitter to the Info Center.
We hope to see you this Sunday! If you have friends or family that you'd like to invite, make sure to tell them about Milestone en Español! For more information, email .