My Story
I was raised in Northeast Texas by wonderful parents who modeled, mentored, and forged a strong faith and character that is the foundation of my life today. After completing high school, I attended Baylor University and graduated in 1996 with a Bachelor of Arts in Religion. I completed my master's degree at Southwestern Baptist Theological Seminary in 2006 and earned a doctorate from Southeastern University in 2022.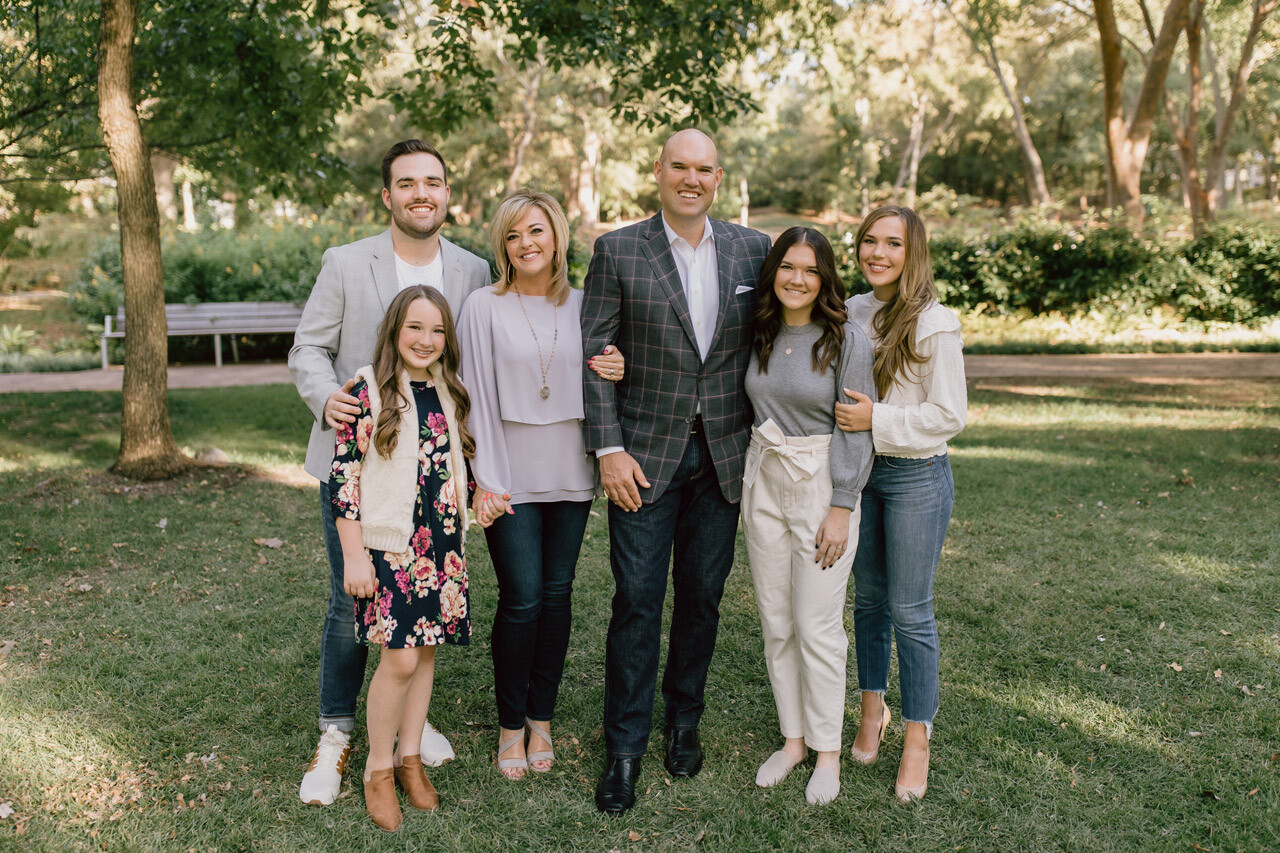 During my senior year at Baylor, God gave me the greatest blessing of my life, Brandy, my wonderful wife. We now have four children, Hannah, Caleb, Lauren, and Laney Kate. Brandy and I are deeply committed to building a strong marriage and a caring, loving home.

After pastoring several established congregations, God began to stir my heart with the dream of planting a life-giving, spirit-filled, community church, but I was not sure WHERE! Through much prayer and consultation, the Lord spoke to me clearly that I was to go to Keller, TX to start a church.

Milestone Church was birthed on October 14, 2002, with 32 dedicated people. Today, Milestone is ministering to thousands of people in our weekend services, and God has built a spiritual family that is truly a blessing to the local community and beyond.

As a church family, we have marked many of life's most important moments together, ensuring that our future will be purposeful and prosperous. It is my greatest desire to see that people are pastored, empowered and released into the dream God has for their lives.
In short, my ministry motivation is to see people win.
It's also a joy to have my wife, Brandy, serving alongside me and leading a life-giving ministry to women. Milestone Women hosts two large events annually and several outreaches throughout the year to serve our community.
I want to personally invite you and your family to join us this weekend for one of our worship services. I believe Milestone Church is a place you can call home.

Jeff Little
Lead Pastor