Pre-Service Prayer 6pm-6:45pm
Nightly Service 7pm-8:30pm
Prepare is a time when we gather as a church for 3-days of prayer and fasting as we look forward to all that God has for us in the new year. Starting with prayer services, each evening includes powerful messages from great speakers and a time of worship. Our heart is to see every family experience breakthrough like never before, so join us for this exciting event! Childcare is provided for children birth - 6th grade. Our nightly services will also stream live at live.milestonechurch.com.
Monday, January 6 | Pastor Daniel Floyd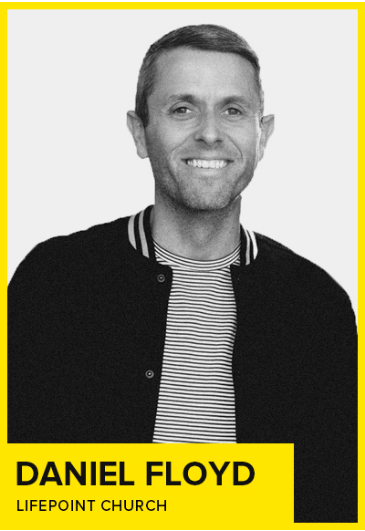 Pastor Daniel Floyd is the founding and senior pastor of Lifepoint Church in Fredericksburg, Virginia. Since 2005, Lifepoint has seen thousands of people become fully alive in Christ. Lifepoint meets in multiple locations throughout the state of Virginia and has extended its reach through a television program called Fully Alive.
With a vision to raise up the next generation of leaders, Daniel founded Lifepoint College in 2016. He is the author of Living the Dream: Uncover the Plan and Fulfill Your Purpose.
Tuesday, January 7 | Pastor Chris Hodges

Pastor Chris Hodges is the founding and senior pastor of Church of the Highlands. Since it began in 2001, Highlands has grown to have campuses across the state of Alabama, and they are known for the life-giving culture and focus on leading people to an intimate relationship with God.
Pastor Chris has a deep passion for developing leaders and planting life-giving churches. He co-founded ARC (Association of Related Churches) in 2001, which has launched hundreds of churches across the United States. He also founded Grow, specializing in training and resourcing pastors and churches to help them break barriers and reach their growth potential. He speaks at conferences worldwide and is the author of Fresh Air, Four Cups, The Daniel Dilemma, and What's Next?.
Wednesday, January 8 | Pastor robert madu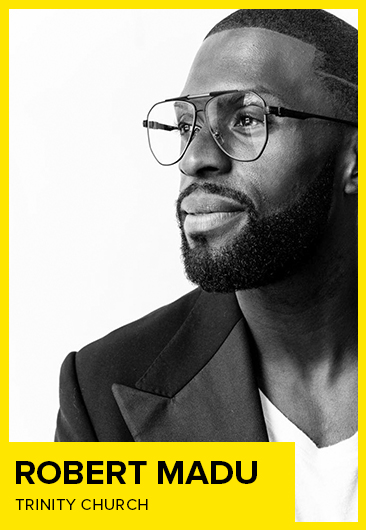 Pastor Robert is passionately in love with Jesus. For 13 years he has crisscrossed the globe, preaching the gospel and taking every opportunity to tell people about the love of Jesus Christ. He is a family man, husband to Taylor Madu, and father, to Evie, Nnaj, and Remi. Pastor Robert presents the gospel in such a unique way, that you're leaning in, holding on to every word that is spoken, as he paints the beauty of the transforming, powerful, life-giving, word of God.
Pastor Robert is compelled, to make every individual aware that God is for them and that He has a specific plan and purpose for their life. In addition to his itinerate ministry, he serves on the teaching team at Trinity Church in Cedar Hill, TX, a church that he has called home since the age of 3.
What is fasting?
Fasting is restricting food for a spiritual purpose.
Is fasting in the Bible?
Yes. Not only is it found in both the Old and New Testament, but it's also been commonly practiced throughout church history up to our current day.
When does our fast start?
Sunday evening after dinner.
When does our fast end?
Wednesday night after the service.
What if I forget and accidentally eat breakfast?
It's okay! At one point or another, this has happened to anyone who's tried to fast.
What time does pre-service prayer start?
6pm every night.
What if I can't make it right at 6pm for pre-service prayer?
Come as soon as you can. You won't interrupt the service if you're a few minutes late.
What times does the evening service start?
7pm every night.
Where can I get a Prayer Guide?
Prayer Guides will be available at the Info Center in the Commons all week.
The goal of fasting is not just to do without food; it is to draw nearer to God. The definition of a biblical fast is, "to restrict food for a spiritual purpose." Biblical fasting always has to do with restricting food for a spiritual purpose. Fasting is not just an exercise for the super-spiritual, but it should be a periodic discipline in the life of every believer. The constant demands and pressures of daily life on your mind, will and emotions can weigh you down and cause you to lose focus and feel spiritually sluggish and desensitized. Fasting hits the reset button of your soul and renews you from the inside out. Fasting is a way for you to celebrate the goodness and mercy of God and prepare your soul to expand and contain the fresh, new purposes and work God desires to bring into your life (Matthew 9:14-17). Remember, your personal fast should present a level of challenge, but it is very important to know your own body, know your options and most importantly, seek God in prayer and follow what the Holy Spirit leads you to do.
An absolute fast is what Moses did when he was on Mount Sinai for forty days when "he neither ate bread nor drank water." (Exodus 34:28) Rarely is an absolute fast practiced for a long period of time. Some will abstain from all food and all water for a short period, but longer periods are not recommended since physical complications could result.

A normal fast is when only water is consumed. This would be the type practiced by Elijah (see 1 Kings 19:8) and Jesus (see Matthew 4). They abstained from food for 40 days.
A partial fast is when some foods are restricted. Two of the most common partial fasts are:
A juice fast: Consuming vegetable and fruit juices and water instead of solid food. Some include whey protein in their liquid plan as well. This is a popular and effective fast. Substituting liquids for one or two meals is an alternative.
A Daniel fast: Based on the fasting principles of the prophet in Daniel 1 and 10. Daniel 1 states that he ate only vegetables and water, and Daniel 10 states that he ate no rich (or choice) foods, as well as no meat or wine. The foundation of the Daniel fast is fruits and vegetables. The website www.daniel-fast.com is a good source of information about this fast. Remember, the power of fasting has less to do with food than with setting yourself apart for a specific period of time to focus more on the Lord, prayer, and worship.