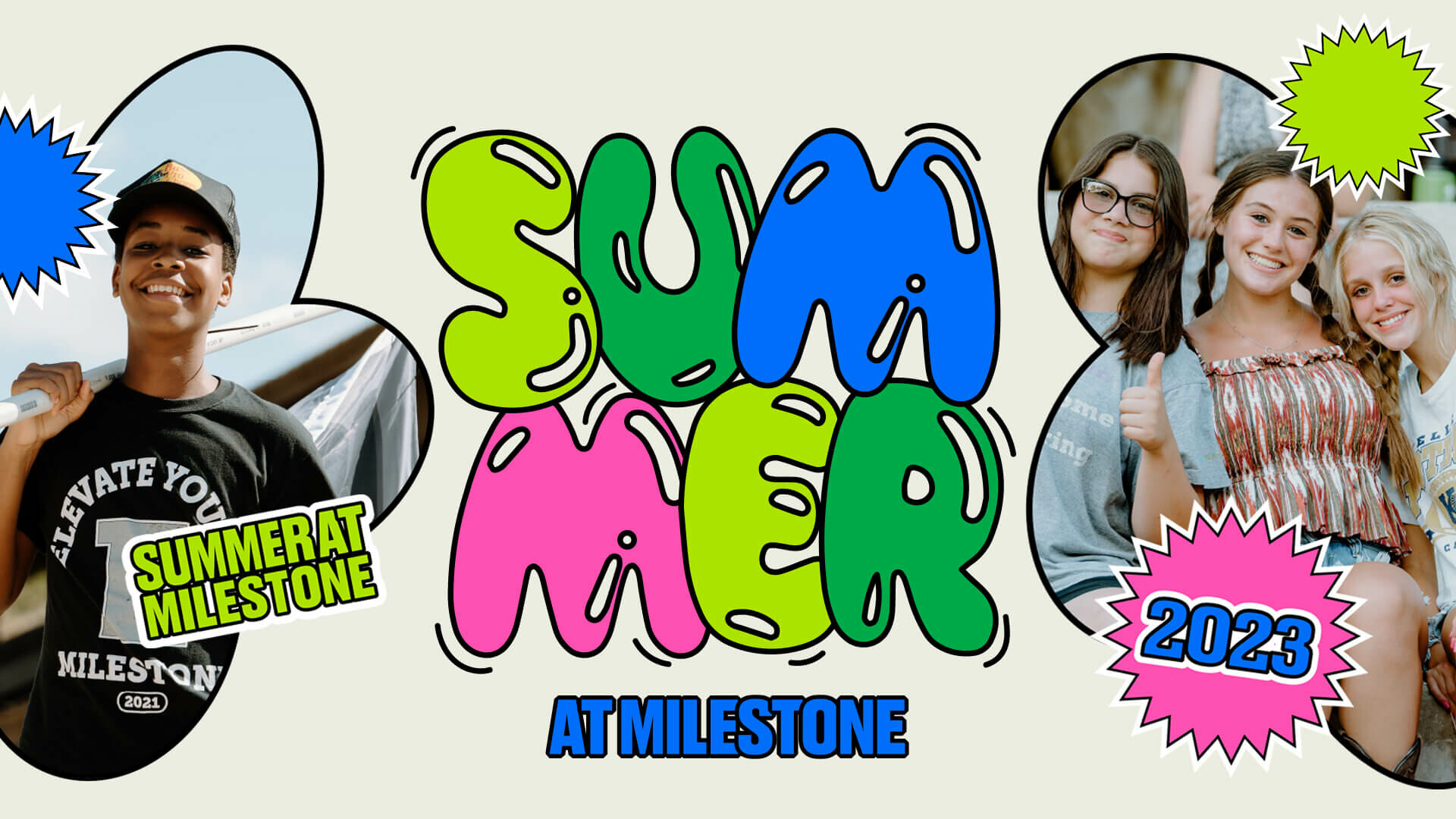 Summer is on its way, and we have many opportunities for your kids and students to grow. So mark your calendars because these experiences are sure to make an impact. From life-changing environments to fun activities, your kids and students will grow in their relationship with God and others! For more information check out the details below.
This fun three-day event is for kids who are incoming Kindergarten through incoming 5th grade. VBS will be filled with worship, games, snacks, small group time, giveaways, and more!
VBS Details:
McKinney Campus
K-5th Grade | June 27-29
Cost: Free
Kids Summer Camp is an amazing experience for incoming 4th and 6th-grade students. It's a fun-filled, friend-making, life-changing week. Students will spend the week exploring the waterpark, conquering obstacle courses, zip-lining through the woods, and most importantly, growing in their relationship with Jesus!
Kids Camp Details:
Carolina Creek in Huntsville, Texas
4th-6th Grade | June 21-24
Cost: $350
Middle School Camp is a time for incoming 6th through 8th grade students to participate in sessions, small groups, and competitive tribe activities. This is a powerful week for students to encounter the presence of God, make good friends, and connect with leaders.
Middle School Camp Details:
Lakeview Camp and Retreat Center, Waxahachie, TX
6th-8th grade | June 8-11
Cost: $275
High School Camp is a key moment for high schoolers (incoming 9th grade to graduating seniors) to be marked by God in a profound way. Students have an amazing camp experience in the beauty of Hill Country, TX, and are involved in impactful sessions, connective small groups, and fun competitions.
High School Camp Details:
Lone Hollow Ranch, Utopia, TX
9th-12th grade | July 26-30
Cost: $350
Who can I contact for specific questions?
For any questions, please email
Subscribe to McKinney Calendar
---
Spread the Word