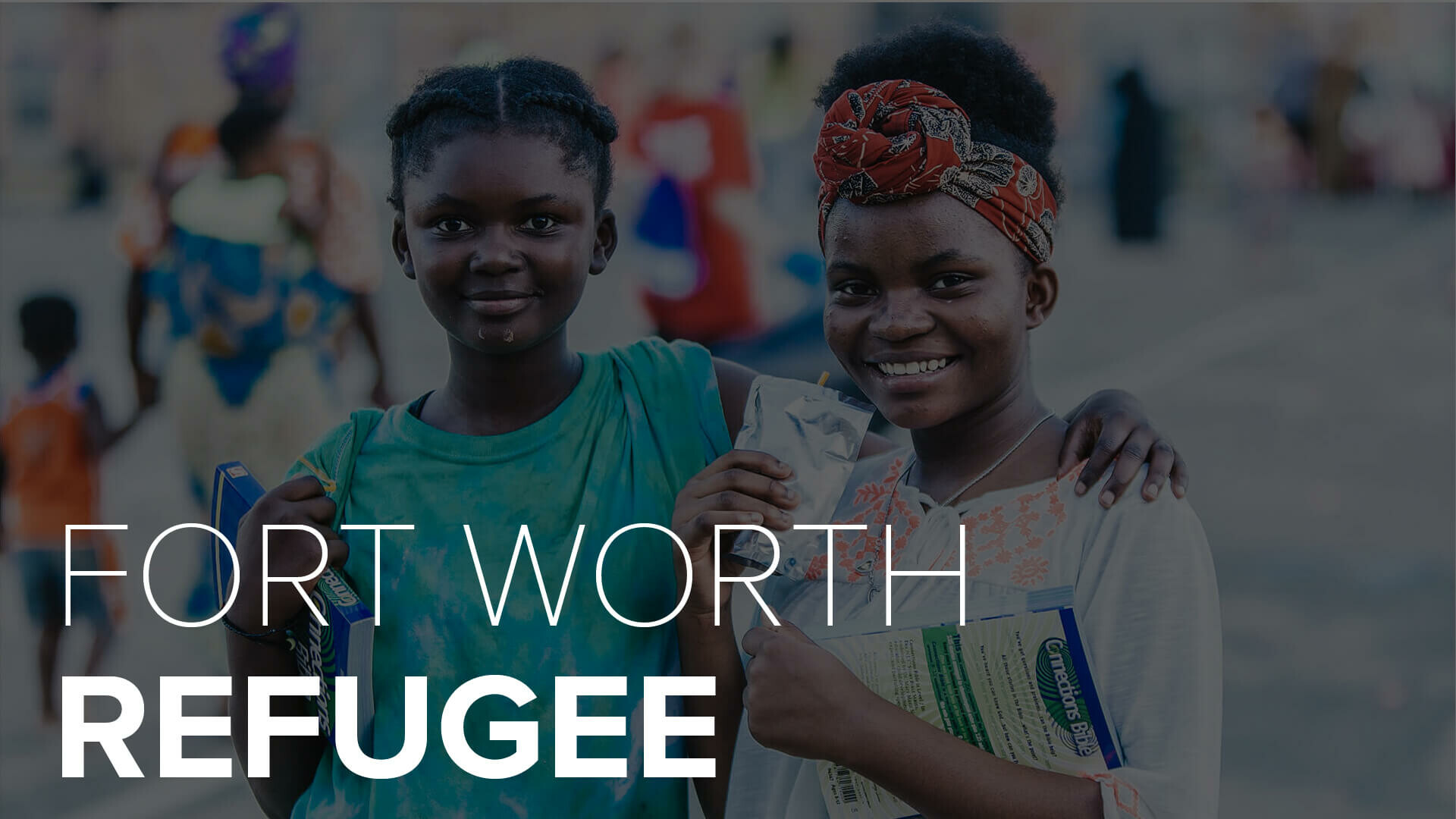 Dates: June 22-25, 2023
Leaders: Brian Tarter, Emma Tarter
Team Members: Ages 10+ with parent, 14+ without parent, Adults, Families
Cost: $475
Focus:
We are going to minister to refugees from many different countries, located right here in our own back yard. Our team will be doing individual home visits with refugee families, providing humanitarian relief with needed donations, doing individual men's, women's and children's outreaches, and culminating the week with a large festival. Our festival will have fun games and activities, as well as worship music and a clear presentation of the gospel.
We have been building relationships with refugee families for the last several years. The best part about this mission trip is that you can continue to build relationships that you form on the trip through our monthly outreach efforts.
Accommodations/Meals:
You will be staying in a hotel in Fort Worth. Meals are provided at the hotel and several local restaurants. If you would like accommodations for less than 4/room an additional fee will apply.
Fundraising Deadlines:
$ 75 – With Application
$200 – 2/15/2023
$325 – 3/15/2023
$475 – 4/15/2023
We will provide all fundraising supplies and an online fundraising platform for you as part of your trip cost.
Please note that deadlines are not flexible. All payment amounts must be made by posted date to retain your place on the team. The trip cost is tax-deductible, but funds are non-transferable and non-refundable.
What is Covered?
Hotel and all meals during your stay. You will need to arrange transportation to and from Fort Worth, but once onsite transportation can be provided through carpool with other team members.
Application Process:
Once you fill out your application it will be reviewed within 24 hours. You will receive an email with detailed next steps, which will include completing all needed consent forms. You will then need to schedule a meeting with the missions department to go over forms, notarize anything that requires a notary, and receive your fundraising supplies. Once that is complete, you can start fundraising and prepare for your trip!
Additional Information:
Team training is a vital part of your mission trip experience and is required to be a part of the team. You will be given meeting dates at your initial appointment and will be required to attend at least 80% of the meetings. We have found that team members who prioritize meeting attendance are far more prepared and have a much more fulfilling mission trip.
Questions?
Please email missions@milestonechurch.com.
THIS TRIP IS NOW CLOSED
---
Spread the Word