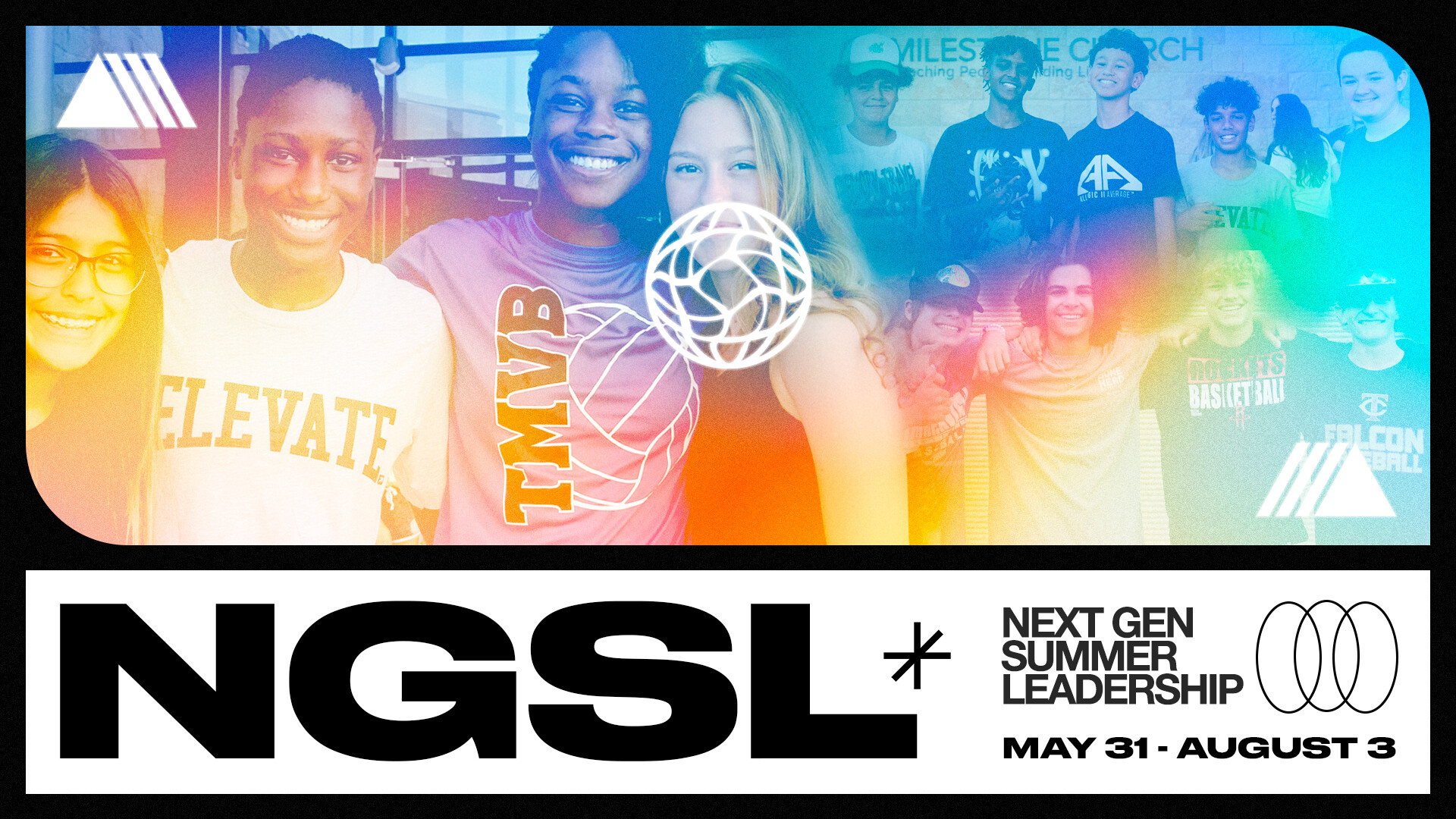 NGSL (Next Gen Summer Leadership) is a 9 week internship program for high school students focused on leadership development, practical ministry experience, and building meaningful relationships.
Students who are a part of NGSL will:
Receive hands on leadership & ministry experience
Develop quality & lasting relationships with students and leaders
And Experience transforming teaching & development from great pastors & leaders at Milestone
NGSL will happen May 31-August 3.
Applications are now closed.
---
Spread the Word